June 10, 2022
June 2022 E-News: 2021 Data Report Rising Risks from Offshoring Drive Reshoring to a New Record High
June 2022 E-News: 2021 Data Report Rising Risks from Offshoring Drive Reshoring to a New Record High


Reshoring Initiative 2021 Data Report and 2022 Projections
We have entered a watershed moment for U.S. manufacturing. Over the past decade, increasing appreciation of the routine logistic costs of offshoring drove the upward trend of reshoring. A triad of forces – COVID-19, the Ukraine-Russia war and the risk of China decoupling – have converged to prove that the risks of offshoring have even greater impact than its routine logistics costs. The perils of supply chain gaps and the virtues of domestic manufacturing propel more and more companies to move production back to the U.S.
2021 was a stellar year for U.S. reshoring and FDI, with 260,000 jobs announced by more than 1800 companies. Manufacturers looked to fill supply chain gaps of essential products, especially semiconductors, EV batteries, pharmaceuticals, PPE and renewable energy, which propelled the most-recent surge.
Many Wall Street institutions also have taken notice and seek to identify those companies that will benefit most from reshoring. Wall Street's shift from rewards for offshoring to encouragement for reshoring should help the strong reshoring trend continue.
The full Reshoring Initiative 2021 Data Report: Essential Product Industries Drive Job Announcements to Record High offers detailed analysis of data on jobs, companies, industry, countries from which reshoring originates and states to which it returns.


Reorganizing Supply Chains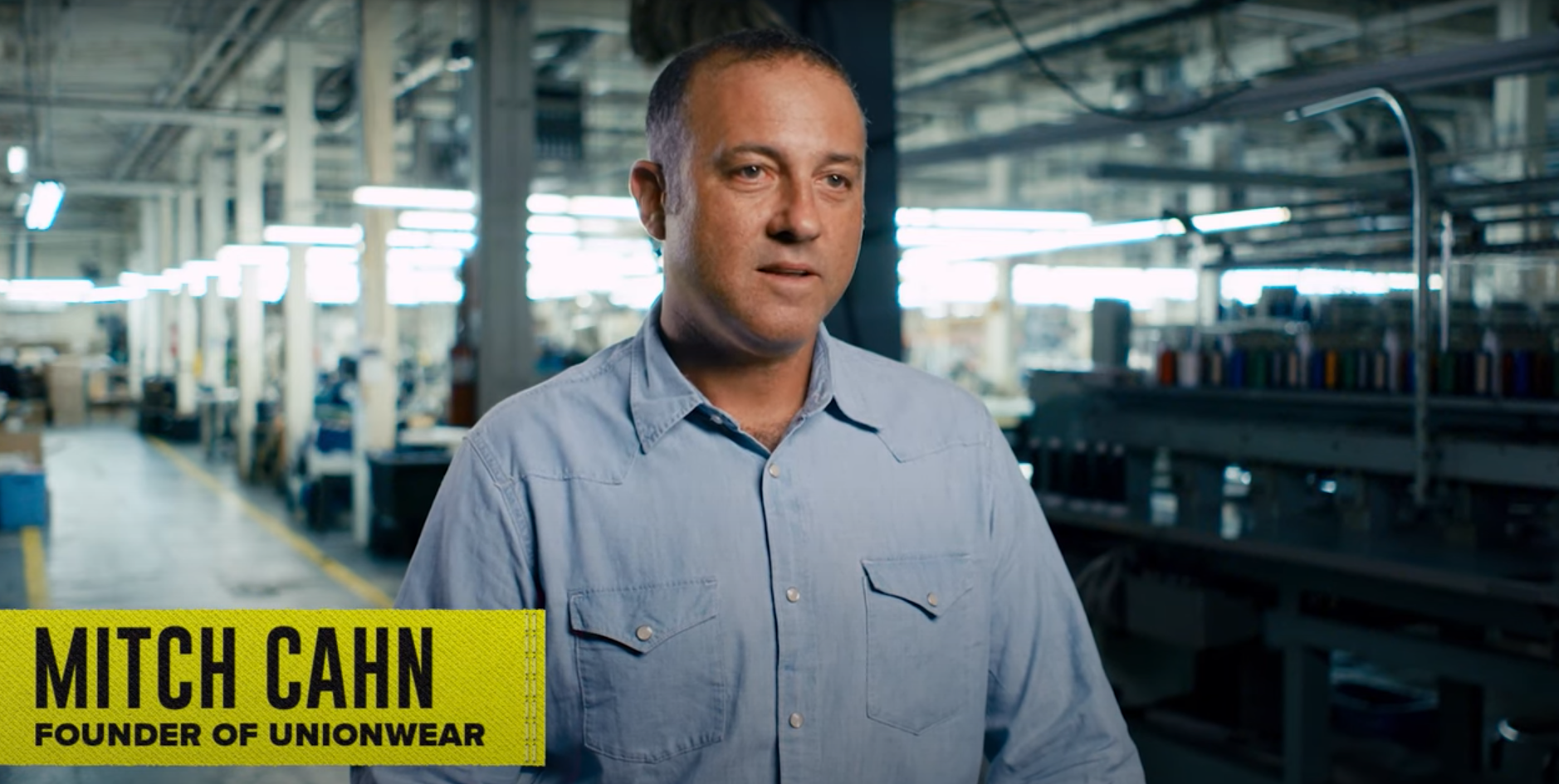 In this great video, Mitch Cahn, owner of Unionwear, a large contract manufacturer for caps and bags presents the entire case for reshoring in less than 3 minutes. Mitch sets a great example. If he can reshore labor-intensive apparel, readers should be able to reshore their products – and Unionwear is a great place to buy Made-in-America caps and bags for employees, customers and giveaways at conferences and trade shows.
How COVID-19 Reshapes Supply Chains From McKinsey: "…Regionalization remains a priority for most companies. Almost 90 percent of respondents told us that they expect to pursue some degree of regionalization during the next three years, and 100 percent of respondents from both the healthcare and the engineering, construction, and infrastructure sectors said the approach was relevant to their sector."
U.S. Companies Face Hurdles in Moving Production Closer to Home Nearshoring hasn't been all smooth sailing, but many companies still bring manufacturing to Mexico. The Reshoring Initiative's first priority is reshoring to the U.S., but nearshoring to Mexico or Canada is far better than leaving work in Asia, especially in China.
The Reshoring Initiative has endorsed the America COMPETES Act. We encourage readers to contact their congressional representatives in support.
Wartime Implication
Russian Invasion Adds to Chaos for Global Supply Chains The Russian invasion of Ukraine has rattled global supply chains that are still in disarray from the pandemic, which adds to surging costs, prolonged deliveries and other challenges as companies try to move goods around the world.

Bruce Mehlman: Ukraine war policy impacts, and what they could mean for U.S. policy and politics (excerpts):

Look for multiple legislative responses: Higher defense spending (U.S. and global), export controls, made-in-America incentives, cybersecurity and more.

Decarbonization initiatives now have lower odds.

Boards and CEOs will face growing divestment pressure as well as direct risks (hacking incidents), even if they are uninvolved in the region.

The sanctions will bite many companies and there's no clarity on what would reverse them, or when.

 China will react with further reduction of its Western dependencies and vulnerability to the kind of sanctions just placed on Russia. Bottom Line: Mehlman calls this "the first major war of the social media age," forcing faster decisions by both policymakers and businesses. This raises the odds of potentially damaging mistakes. The environment has changed and we should not assume events will unfold as they would have a few years ago.
Suspend Russia's Trade Benefits, For Now


U.S. Bravado on Trade Confounds Chinese  The U.S.' lack of strategic policy, anti-free trade moves, and political weaponization of industry and trade drive China's perspective that the U.S. is weak and encourages aggressive Chinese policies. Total decoupling by China would be existential for many U.S. companies. The Reshoring Initiative calls on companies to assess the impact and start by reshoring the 20% to 30% of imports that can be sourced domestically without raising prices or reducing profits.
Opportunities for U.S. Manufacturing

Coalition for Career Development Center The Reshoring Initiative is an Advisory Council member of the Center.  We support the Center's commitment to build national consensus around the vision of career readiness as the first priority of American education.

Stoking an Industrial Renaissance: Opportunities for U.S. Decision-Makers U.S. policymakers have a considerable opportunity to revitalize heavy industry and lead the shift to clean manufacturing. This will result in significant job creation and continued economic prosperity.