January 3, 2022
December 2021 E-News: Provide Your Input to Strengthen 2022
December 2021 E-News: Provide Your Input to Strengthen 2022
Overwhelming supply chain weaknesses revealed by the pandemic have defined 2021. Shortages in labor, raw materials and transportation have accelerated the U-turn from globalization to localization. Unsurprisingly, recent Reshoring Initiative data suggests that 2021 will set a new reshoring and FDI record. We have outlined below how you can help make 2022 even stronger.
Interested in helping? Feedback from our readers is the greatest gift there is!
Please send us your input on any of these important topics of interest:
Total Cost of Ownership Estimator® Update - We are revising the TCO Estimator and would love to receive suggestions/requests from users or anyone willing to test it. Contact us to participate.
Impact of quote time and quoted delivery time on order hit rate or pricing - How much of an advantage does speed provide?
Made-in-USA labeling - If you have achieved and promoted Made-in-USA status, how did that affect your unit sales or pricing power?
Best practices at recruiting into the manufacturing skilled workforce - (e.g., for apprentice programs).
Causes of supply chain disruption - Is the disruption mostly coming from offshore? Can you break out its causes in your supply chain? What's the impact of each of these factors:
Offshore supply chain: Impacting you directly or via a lower tier in your supply chain?
Purely domestic supply chain?
Stainless steel availability - See Harry Moser's and C.J. Nord's article, America's stainless steel shortage will not abate, in MetalMiner. "The shortage appears to be hitting mom-and-pop manufacturers much harder than the large OEMs." The Reshoring Initiative calls on the stainless mills and distributors to consider their own long-term self-interests: The longer it takes to improve the supply situation, the more business U.S. machine shops will lose to overseas competitors, reducing future U.S. demand for stainless. Much of the OEM demand will disappear as EVs replace internal combustion engine-driven cars.
Your own reshoring plans - If your company is planning to reshore or has done so recently, please let us know about it. We can offer help and free publicity.
Time and money always help! - Consider making a 2021 tax-deductible donation to the Reshoring Initiative. We also seek volunteers to help enable reshoring. We are looking for several experienced manufacturers to commit 5 or 10 hours per week for at least a few months. Helpful qualifications include Microsoft Excel competence, general manufacturing knowledge and comfort talking to other manufacturers by phone or via Zoom. Successful volunteer work could lead to paid part-time contract work.
Opportunities for U.S. Manufacturing

Remember to Apply for a National Reshoring Award - Two Reshoring Awards offer opportunities to gain national recognition for your reshoring success:


Metalworking: The Fifth National Metalworking Reshoring Award will recognize the top reshoring project in the production of products, parts or tooling made primarily by metal forming, fabricating or machining, including additive machining. AMT, NTMA, PMA and the Reshoring Initiative® are sponsoring the award. Find application details here. Winner to be recognized at IMTS 2022.


Sewing: The SEAMS/Reshoring Initiative Sewn Products National Reshoring Award recognizes the top reshoring projects in the sewn-products industry. Three award categories cover cut and sew manufacturers, brands/OEMs and providers of textiles produced in the U.S. Check back soon for 2022 application details.
Need Help Reshoring? - We have developed programs to help companies, MEPs, EDOs and Governments increase domestic production and sourcing. Click on the links and/or contact us.
Manufacturing Trends 2021
Farewell Offshoring, Outsourcing. Pandemic Rewrites CEO Playbook - "With the machinery of international trade slowed, business leaders are ditching, at least temporarily, overseas partners and the conventional wisdom of the global economy in favor of reliability, even if it costs more." (Companies that calculate Total Cost of Ownership (TCO) will find local costs to be lower at least 20% of the time.)
Trade balance by state - This study by Jack Kirr at MT Analysis shows that of the 32 states that produce 94% of U.S. manufacturing, only four demonstrate positive goods trade balances. These four states export many mined and grown products. U.S. trade looks like that of a developing country: Weak overall and heavy on commodities. The deficit remains a huge problem. We need to reshore much faster to address it.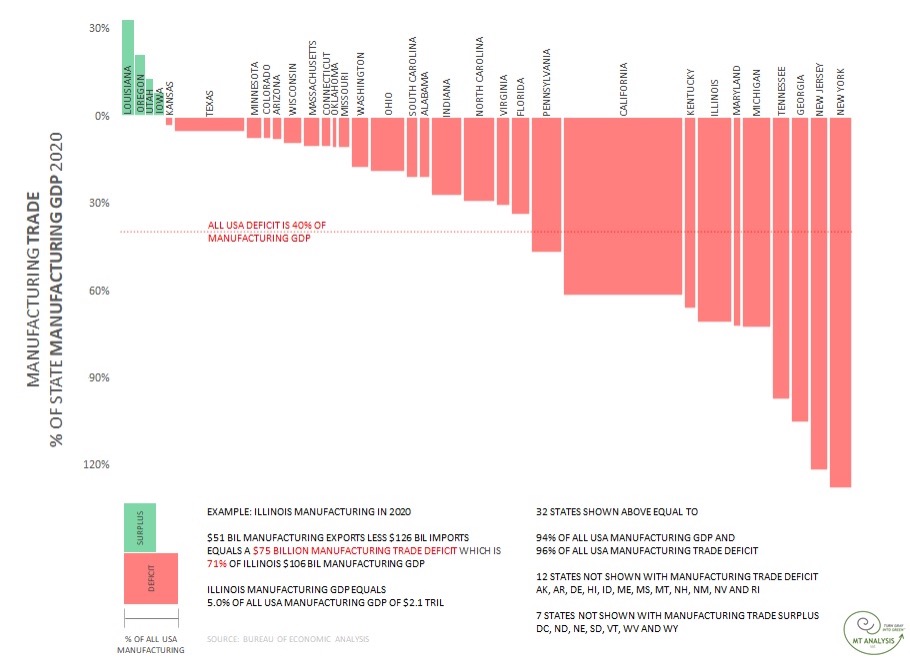 Analysis: Shipping costs – Another danger for inflation-watchers to navigate - The "global shipping crisis looks set to go on delaying goods traffic and fueling inflation well into 2023." Xeneta Chief Analyst Peter Sand "does not expect container shipping costs to normalize before 2023." Sand said, "The element of shipping, in overall prices, small as it may be, is much bigger than ever before, and it could be a permanent lift to prices going forward."


Ship fuel price highest since 2013, 'scrubber spread' widens - "Marine fuel price up 47% since the beginning of the year."


Where Manufacturing's Been—and Where It's Going - Tzahi Rodrig of Industry Week highlights evolving trends:
Serving local buying habits provides competitive advantages.
Nimble supply chains are a response to serving local demand.
Data is the next logical step for continuous improvement.
Harry Moser Inducted into Association for Manufacturing Excellence Hall of Fame - The Association for Manufacturing Excellence (AME) inducted Harry Moser, president of the Reshoring Initiative®, into the AME Hall of Fame, which recognizes industry thought leaders and influencers who support the values, principles and practices found within leading enterprise excellence organizations. The nomination criteria include the significance of an individual's contributions to the growth of enterprise excellence within the lean, continuous improvement community. Harry is not a lean expert; however. the logic of TCO, of eliminating the wastes required to ship globally, is entirely consistent with lean. Jim Womack, an earlier Hall of Fame inductee, refers to "leanshoring," being sure to improve the flow, technology and training when a company reshores.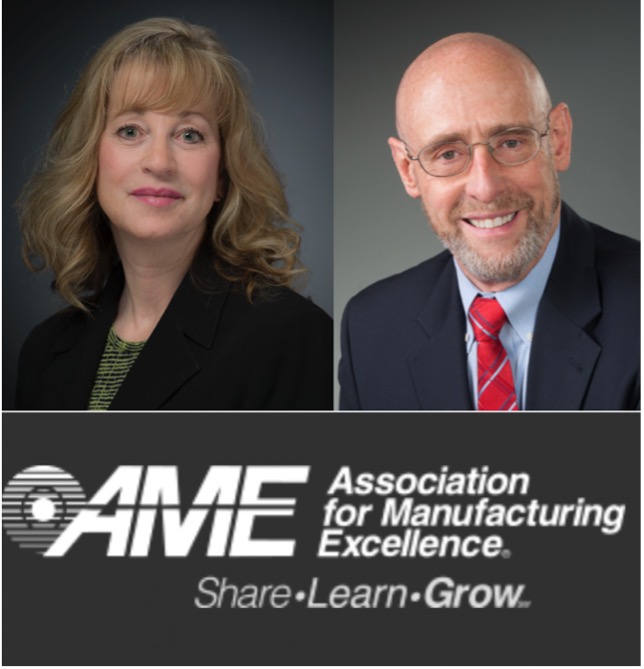 Left, Kimberlee A. Humphrey, AME president and CEO; Right, Harry Moser, President, Reshoring Initiative
Upcoming Events


January 21 – Indiana University Manufacturing Policy Initiative Panel
February 4 – Lean Effects Podcast Interview
February 10 – AMT TCO/MCT webinar
February 13 to 16 – Sourcing at MAGIC, Las Vegas, NV
March 10 – IMTS 2022 webinar
March 22 – NTMA Spring Conference, Costa Mesa, CA
April 24 – AFS CASTEXPO & Metalcasting Congress, Columbus, OH
April 27 – WAC2022 Adhesives and Sealants Conference, Chicago, IL
April 28 to 30 – AMT MFG Meeting, Bonita Springs, FL
September 12 to 17 – International Manufacturing Technology Show | IMTS 2022, Chicago, IL
October 6 to 9 – Made in America, Louisville, KY
October 12 to 14 – MT Forecast, St Louis, MO
See Upcoming Events for the latest updates.
Many recent events are available to watch on our website, including:
Bright Machines: Factory Forward: Conversations about Transforming Manufacturing
Industrial Heating: Discussing Reshoring with Harry Moser
And for a good time, Flex & Friends Discussion

As always, thanks to all our readers, our sponsors and the companies who use TCO to reshore.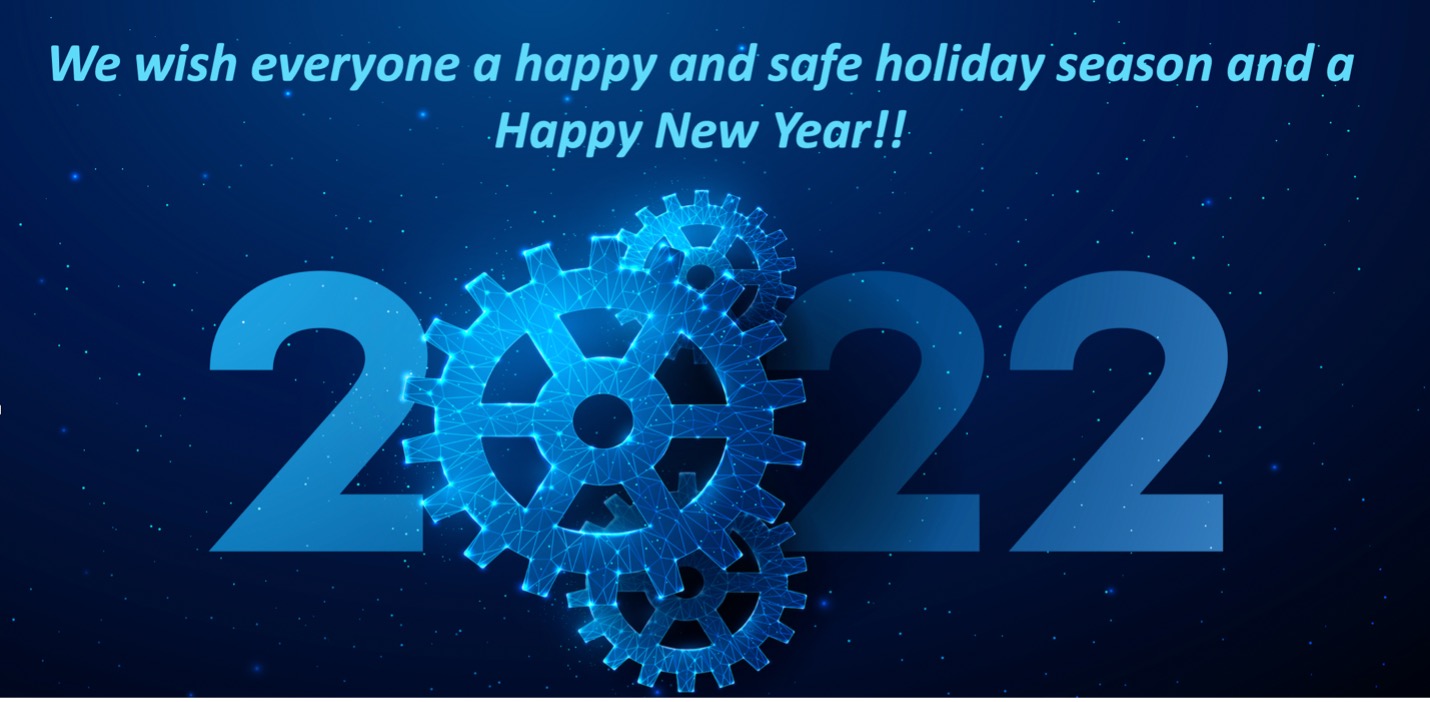 Sincerely,
Harry Moser, Founder, The Reshoring Initiative
Millar Kelley, Newsletter Editor and Research Analyst
Join our mailing list.
Follow us on Facebook and Twitter to get the latest news on reshoring.
Make a donation.
View past eNewsletters.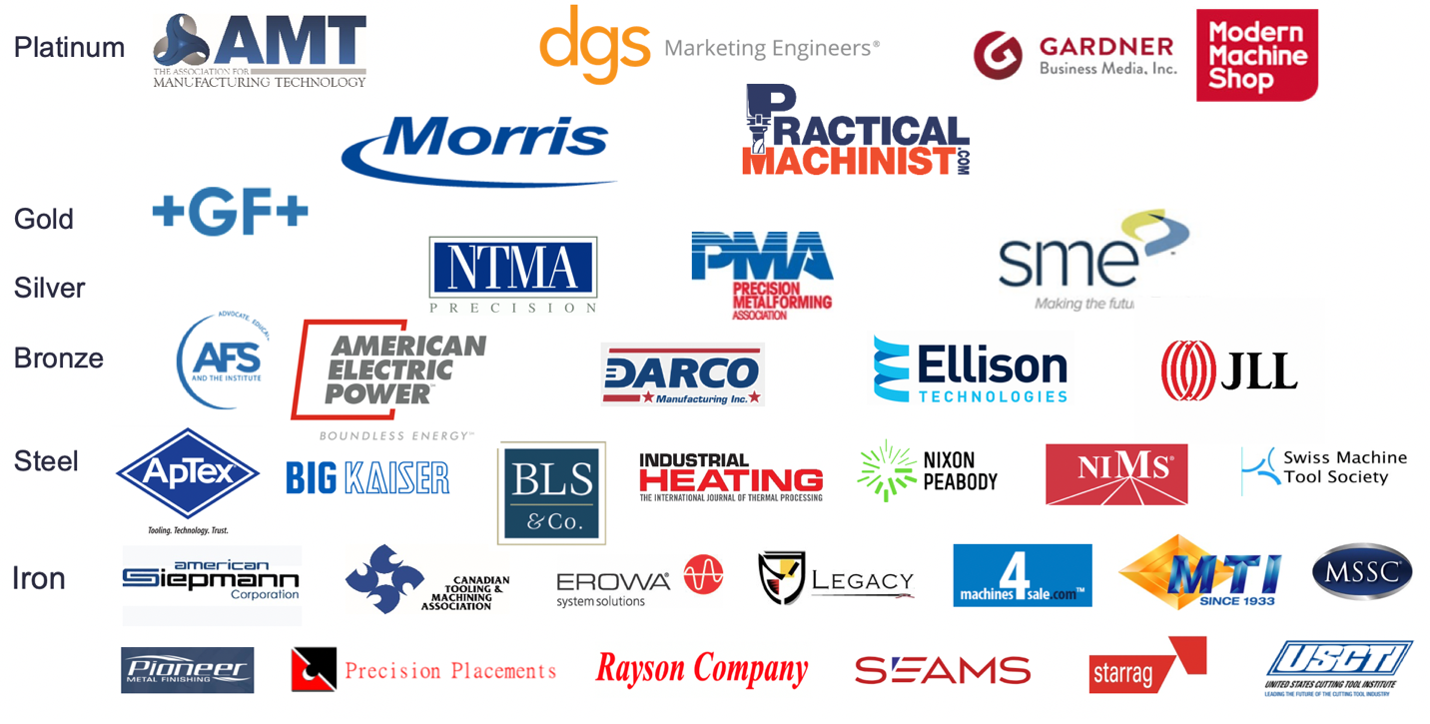 Why Reshore
Reshoring is an efficient way to increase corporate profits, reduce imports and regain manufacturing jobs in the United States. It's also the fastest and most efficient way to strengthen the U.S. economy.