Reshoring Infographic Customizable to Your Industry or State
The Reshoring Initiative, an organization committed to helping manufacturers recognize the profit potential of domestic sourcing and production, has published its "Top Reshoring Cases" infographic that illustrates the U.S. manufacturing advantages driving reshoring. A growing number of companies across the country, including the top reshoring cases listed in the last "slide", are bringing manufacturing and thousands of jobs home from offshore.
Escalating offshore wages are causing companies to reevaluate total cost and the news is good; more companies are reshoring. With a skilled U.S. workforce, quality and productivity three times higher than low-labor-cost countries, along with shorter supply chains that lead to higher customer responsiveness, the U.S. is an attractive place for reshoring.
For your convenience, we have attached and linked the infographic in 3 versions. All are the same except the last "slide" in each varies as follows:
We invite you to use any version as is or request a customized version to cover a selected industry, state or region that matches your readers' interests. Lists of available industries and states/regions follow.
Please send your customization requests to harry.moser@reshorenow.org.
The Reshoring Initiative offers many tools and resources to help companies make supply chain sourcing decisions. The Reshoring Initiative's Total Cost of Ownership (TCO) Estimator is the best-known publicly available tool for this purpose. It uses advanced metrics that allow users to easily determine the total cost of offshoring by accounting for and understanding the relevant offshoring costs, which include inventory carrying costs, shipping expenses, intellectual property risks and more.
About The Reshoring Initiative
A 47-year manufacturing industry veteran and retired President of GF AgieCharmilles, Harry Moser founded the Reshoring Initiative to move lost jobs back to the United States. For his efforts with the Reshoring Initiative, he was named to Industry Week magazine's Manufacturing Hall of Fame in 2010. Additional information on the Reshoring Initiative is available at www.reshorenow.org.
Editor's Note: If you ever require source materials for articles that discuss trends in trade (reshoring and offshoring or imports and exports) or skilled manufacturing workforce and how these topics relate to domestic manufacturing, please feel to contact Harry Moser at 847.726.2975 or harry.moser@reshorenow.org.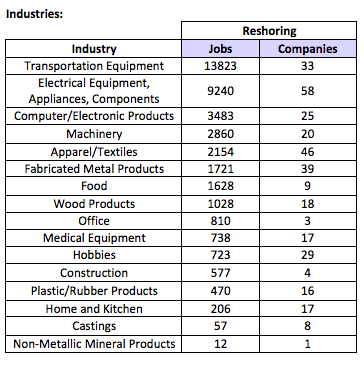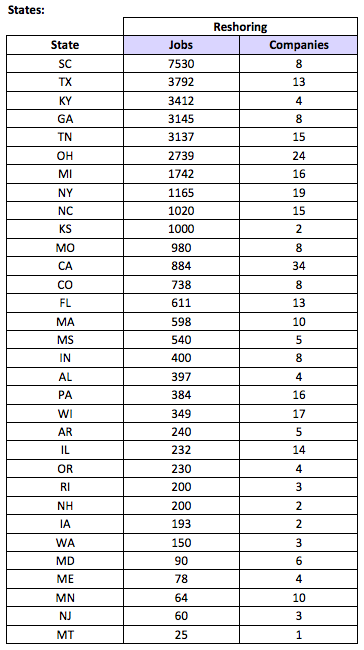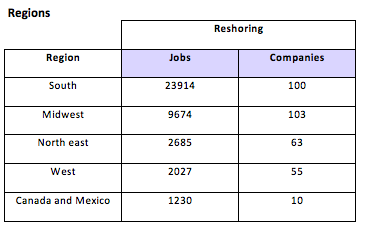 An additional option not listed above is a variation of the last "slide" for one of the driving forces of the reshoring trend:
Quality
Government Incentives
Skilled workforce
Image/Brand of Made in USA
We look forward to receiving your request for a customized infographic.